Artemis BJJ is holding another BJJ Charity GrappleThon in June 2022, at our central venue by LA Gym. We'll be raising money to help the Ukraine Crisis Appeal launched by the Red Cross.

Communities are bearing the brunt of eight long years of conflict. We are very concerned about the recent intensification of fighting in Ukraine over the past few days.

+++ Please donate TODAY if you can, don't wait until the day of the event. The humanitarian crisis is happening right now. +++

Even before recent developments, this is a conflict that hits people daily on personal, psychological and emotional level, bringing death, injury, separation from loved ones as well as the huge mental toll of ongoing violence and insecurity.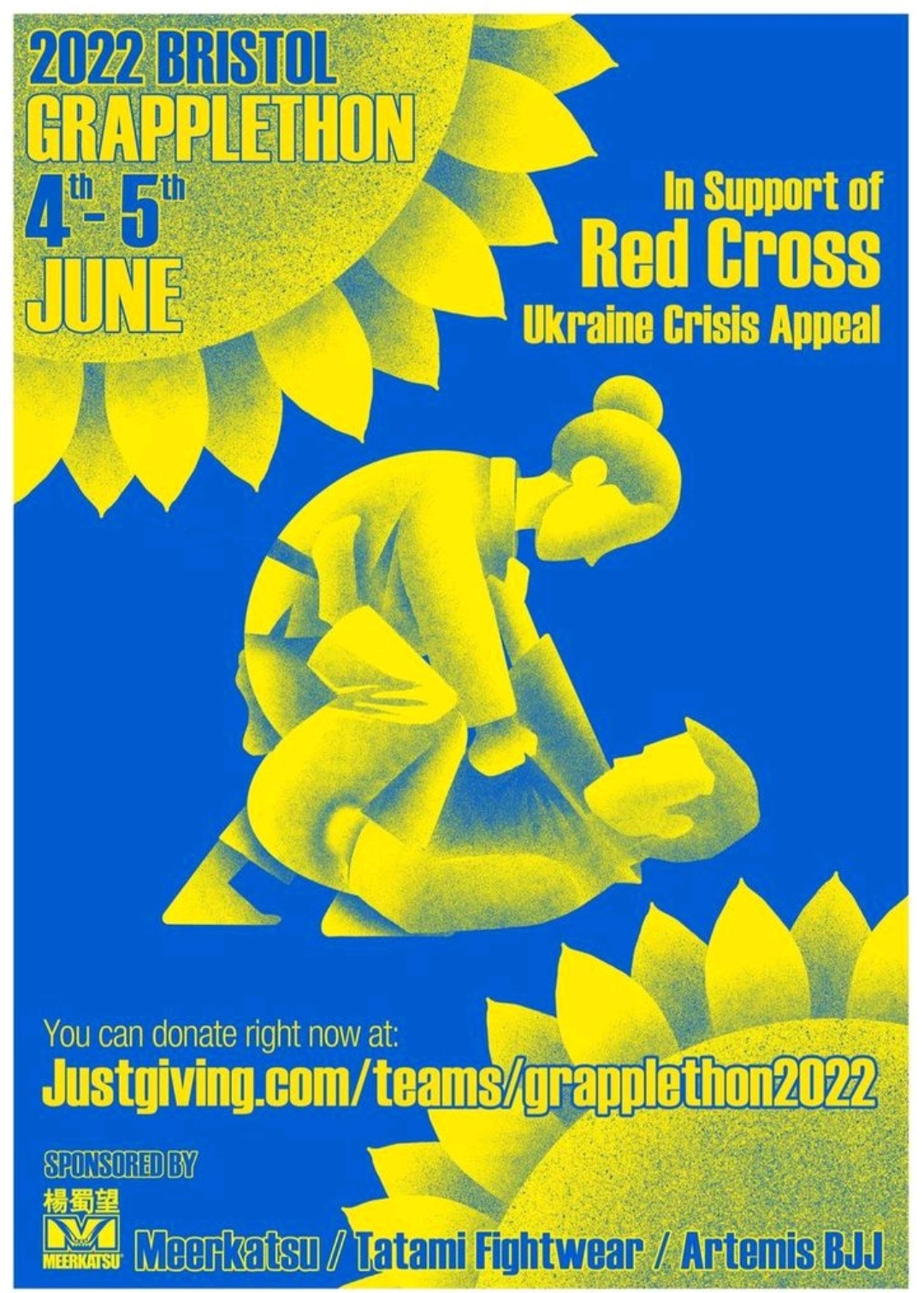 --How will my donation help people in Ukraine?--

The Red Cross are responding to the needs of people by:

* Repairing vital infrastructure such as water stations supplying water to over 800,000 people.
* Supporting small businesses with cash grants or equipment and vocational training.
* Raising awareness of mines through training and educational sessions run with the Ukrainian Red Cross Society and providing mine warning signs to mark dangerous areas.
* Helping repair homes, healthcare centers, schools and other key buildings

Among lots of other essential work. Please help the people of Ukraine! 👍
Can hasn't set a target

£550