Story
We're looking to raise much needed funds for a van-tastic new vehicle!
More specifically, we need a new Catalyst Youth Vehicle to replace our old one which is no longer in use.
Catalyst Youth Vehicle? What's That?
Catalyst is our youth work programme that runs five nights a week across Manchester using our mobile youth vehicles to deliver our sessions. The vehicles are equipped with various resources which are designed to help young people engage in positive activities.
Here's what our old one looks like: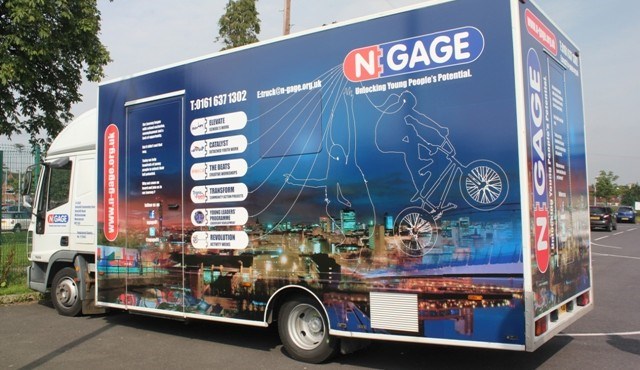 As well as the vehicle, there are also up to three trained youth workers that come with it. They give support, advice, and guidance, offering the young people alternatives to getting involved in anti-social activities.
It is an early-intervention strategy that focuses on hard-to-reach young people who are at risk of social or educational exclusion. Using these vehicles we have seen a decrease of anti-social behaviour, youth crime, disengagement and community disturbance in the communities we work in.
Please give what you can to purchase a new vehicle and help us deliver these essential services to the young people who need them the most! Here's a picture of the sort of vehicle we're after: